The SkillsAct4Vet project coordinated by Tribeka has entered an exciting phase now, after the Transnational Project Meeting held in Athens on 29th and 30th of November.
At the meeting, organized by Militos, all the Partners agreed on crucial steps to be taken in the future, regarding effective dissemination of the project, budget planification, and further development of Outputs 2, 3 and 4.
As for the output development, one of the main SkillsAct4Vet breakthroughs is the platform with training content for VET teachers, the core of IO3. The now complete training is designed for VET educators and focuses on activating the 5 key Soft Skills in the young participants of short internships abroad: Adaptability and Context Reading, Self Confidence, Followership, Cultural Awareness and Proactivity.
The course is divided into 3 parts: Before, During and After the Mobility, and contains a lot of useful guidelines and ready-to-use exercises to apply in the classroom. It is available for everybody interested to see here.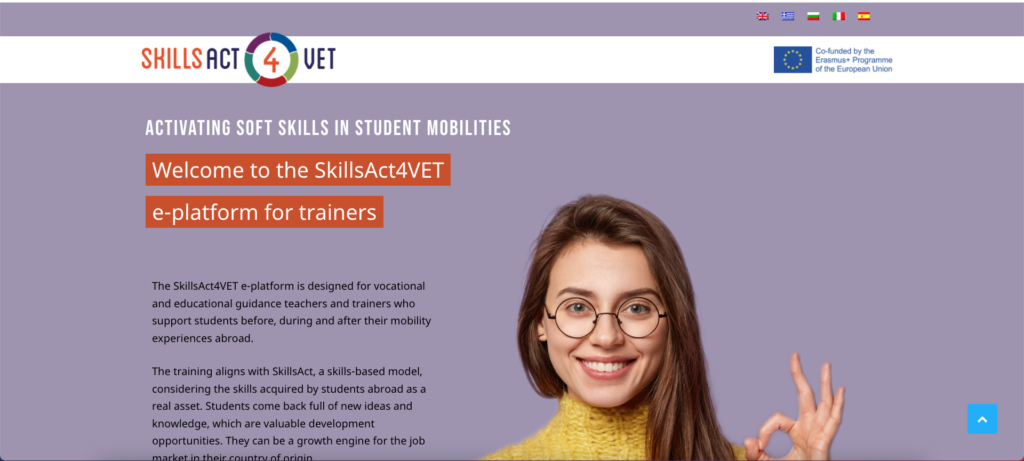 Since it is vitally important for the Partners to know the opinion of the target group, we are now inviting all the VET teachers, trainers and coordinators to evaluate our course through this form.
Do not hesitate to leave your honest comments for us. Your feedback can help us optimize the platform and create a tool effective and accessible to all VET professionals!