The YOUthCOOPs project (reference nr. 2018-2-ES02-KA205-011519) is coming to an end. The aim of the project is to promote social enterprises and cooperatives among young people, especially the unemployed. The partnership composed by Tribeka (Spain), the project coordinator, PRISM (Italy), ECQ (Bulgaria), Promimpresa (Italy), Magenta (Spain) and ICEP (Slovakia) has done exceptional work on mentors and mentees.
Developed Intellectual Outputs
The first output realized is the YOUthCOOPs Toolkit: a manual aimed at young aspiring social entrepreneurs who want to learn how to do business from a social perspective; within the toolkit there are explanations and tricks to build your SWOT analysis, your Business Model Canvas and tricks to move from social needs to social innovation. The second intellectual output is the YOUth COOPs portal.
The portal is born with two objectives:
to collect all the materials developed during the project and
to provide a virtual space for the meeting between mentors and mentees,
through virtual classrooms, forums and one-to-one chats.
Learning Activities and trainings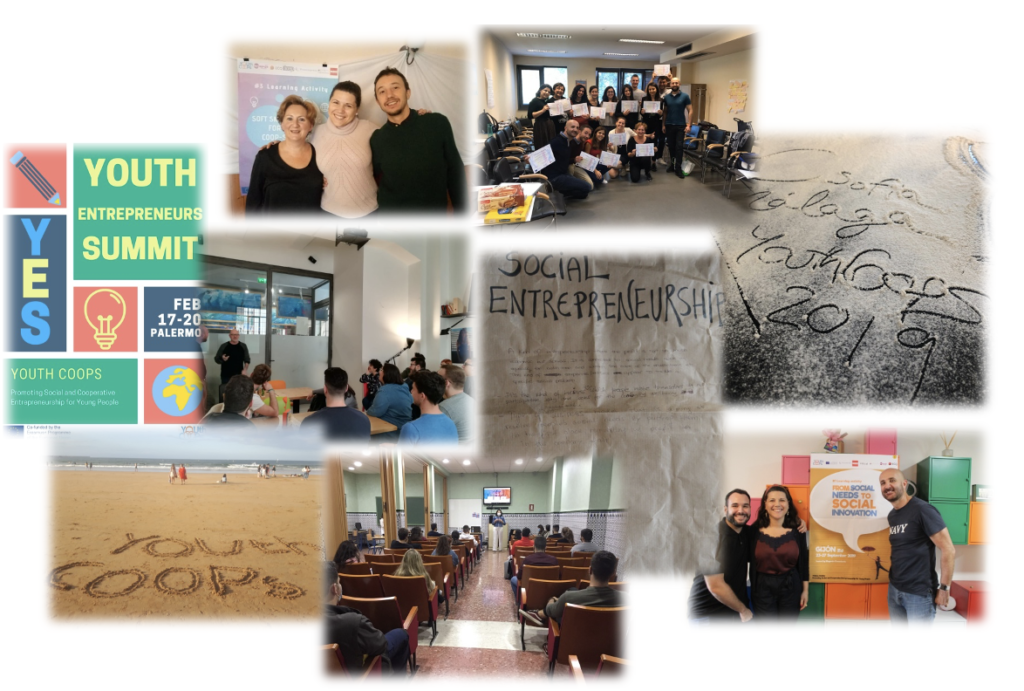 4 training activities were carried out within the project: 3 activities aimed at mentors and an activity aimed at mentees. The activities aimed at mentors have aimed to define the paths that mentees should have taken to realize their business idea and also the goal of training mentors themselves, who are specialists in different disciplines and who work for different reasons in contact with young people, to facilitate the career path of young aspiring social entrepreneurs. The latest training was aimed at young aspiring social entrepreneurs who took the first steps of their business through meeting with already started social realities and through the guidance of the mentors they met.

Follow YOUthCOOPs on www.youthcoops.eu